Mind Medicine Inc. (NASDAQ: MNMD) (NEO: MMED) (DE: MMQ) is a clinical-stage biopharmaceutical company that seeks to discover, develop and deploy psychedelic-inspired medicines and therapies to address addiction and mental health disorders. The company is assembling a compelling drug development pipeline of innovative treatments based on psychedelic substances including psilocybin, Lysergic acid diethylamide (LSD), Methylenedioxymethamphetamine (MDMA), Dimethyltryptamine (DMT), and an ibogaine derivative, 18-MC.
The prevalence of mental health disorders has risen dramatically, and the development of medications to treat them has not kept pace. A novel innovation to address this crisis in psychiatric medicine is psychedelic drug-assisted psychotherapy as a component of treatment programs. An animal study conducted by Yale University determined that one dose of psilocybin immediately increased neural connections in the brain. Researchers believe this helps the brain reorganize and adapt to different situations, improving response to treatment.
MDMA has recently been designated a breakthrough treatment for post-traumatic stress disorder by the U.S. Food and Drug Administration (FDA), opening the way for its approval within two years. In a study published in Nature Medicine, symptoms of depression were significantly reduced after three doses of MDMA given at monthly intervals. Although there are risks to treatment with psychedelic-assisted therapy, it is likely that psychiatry will be profoundly altered by such medication in the days ahead.
The MindMed executive team brings extensive biopharmaceutical experience to the company's approach to developing the next generation of psychedelic-inspired medicines and therapies.
Pipeline
MM-120 is MindMed's proprietary drug candidate, a pharmacologically optimized form of LSD being developed for Generalized Anxiety Disorder (GAD) and other brain-based disorders. LSD was first synthesized in 1938, and its psychoactive properties were discovered in 1943. Planned for early 2022 is a multicenter, randomized, double-blind, placebo-controlled, dose-optimization Phase 2b trial in patients with GAD. The trial is expected to enroll a total of 200 participants who will receive a single administration of up to 200 µg of MM-120 or a placebo control. The primary objective of the study is to determine the reduction in anxiety symptoms for up to 12 weeks after a single administration of MM-120.
The company has enrolled the first subjects into its Session Monitoring System (SMS-01) study evaluating the passive collection of sensory data during a consciousness-altering therapeutic session. SMS-01 utilizes MindMed's Session Monitoring System (MSMS), which it believes could have therapeutic applications in the treatment of psychiatric disorders. MSMS is a technological platform and product that provides the foundation for the development and implementation of a suite of regulated and unregulated products for use by clinicians and patients during treatment sessions that may also include the use of consciousness altering medications.
MindMed has completed its Phase 1 clinical trial of 18-MC, the company's non-hallucinogenic proprietary derivative of ibogaine, which is being developed for the treatment of indications linked to opioid use disorder. The trial was completed in December 2021 with topline results expected in early 2022. This Phase 1 single and multiple ascending dose trial was conducted at a single clinical research site in Australia evaluating the safety, tolerability, pharmacokinetics, and effects on cognitive activity of 18-MC in healthy volunteers. In preclinical efficacy models, 18-MC has demonstrated strong activity in reducing both withdrawal symptoms and self-administration of opioids, stimulants and other substances of abuse.
Market Outlook
According to a report from ResearchAndMarkets, the global psychedelic drugs market is expected to grow from $3.21 billion in 2021 to a value of $6.33 billion in 2026, a CAGR of 14.5% during the forecast period. Market growth is due to a large unmet need for mental health treatment driving the adoption of psychedelic drugs. North America is predicted to remain the largest region in the psychedelic drugs market due to a surge of clinical trials, massive investments, regulatory support and widespread public awareness. The continent itself accounts for half of the revenue in the global psychedelic drugs market and should be worth $3.184 billion by the end of the forecast period. The strong presence of companies and ongoing clinical trials are also expected to be drivers of the regional market.
Management Team
Robert Barrow is CEO at MindMed. He previously served as Director of Drug Development and Discovery at Usana Institute, where he oversaw preclinical, clinical and regulatory efforts for all of Usana's development programs. Prior to that he was COO of Olatec Therapeutics where he oversaw the execution of numerous early- and late-stage clinical trials. He holds a master's degree in pharmacology from Ohio State.
Miri Halperin Wernli, Ph.D., is Executive President at MindMed. She co-founded the cannabis company Creso-Pharma and led its listing on the Australian Stock Exchange. She has also held various senior leadership positions in global pharma and biotech companies including Merck, Sharp & Dohme and Actelion Pharmaceuticals, leading product development, R&D and strategic marketing.
Cynthia Hu, J.D., is Chief Legal Officer at MindMed. She previously served as COO, General Counsel at CASI Pharmaceuticals. Prior to that, she was senior associate for the corporate and finance practice group at Powell Goldstein LLP in Washington, D.C., where she advised clients on corporate and financing matters.
Daniel Karlin, M.D., is Chief Medical Officer at MindMed. He co-founded HealthMode, serving as CEO until it was acquired by MindMed. Before that, he built and led clinical, informatics and regulatory strategy for Pfizer's Digital Medicine and Innovation Research Lab. He is also an assistant professor of psychiatry at Tufts University School of Medicine. He graduated from the University of Colorado School of Medicine.
Dave Guebert, CPA, is the CFO at MindMed. He began his career at Deloitte and later served as Comptroller for the XV Winter Olympic Games in Calgary. Since then, he has been CFO for a number of public and private companies, primarily in the technology space. He is a current member of the board of directors for several companies listed on the Toronto and Canadian stock exchanges.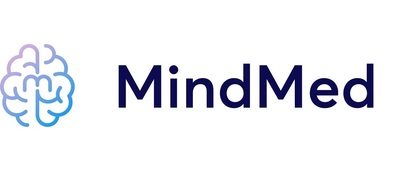 Investment Considerations
The U.S. Food and Drug Administration has cleared MindMed's application allowing its Phase 2b trial of MM-120.
MindMed's SMS platform has received positive feedback from multiple FDA departments.
MindMed completed a Phase 1 clinical trial of 18-MC, developed to treat opioid addiction.
The company recently announced a strategic research collaboration with Sphere Health.
MindMed announced collaboration with Forian to advance development of personalized psychiatry for anxiety disorders.
Additional Resources