Silo's partnership with UMB could yield therapeutics that limit side effects through precisely targeted delivery
On February 3, 2022, Silo Pharma (OTCQB: SILO) extended its research partnership with the University of Maryland, Baltimore ("UMB") to explore potentially lifesaving joint-homing peptides that target inflamed endothelium (a thin membrane that lines the inside of the heart and blood vessels). The ability to target inflamed tissue (while bypassing healthy organs) suggests joint-homing peptides could deliver therapeutics or fusion imaging nanoparticles to specific diseased tissues. Better imaging, lower radiation and precision, targeted dosing could enhance the therapeutic effect of current and future therapeutics and decrease potential systemic toxicity and adverse reactions.  
According to the National Library of Medicine ("NLM"), "drug side-effects, or adverse drug reactions ("ADR"), have become a major healthcare concern … serious drug side-effects are estimated to be the fourth leading cause of death in the US, resulting in 100,000 deaths per year." 
An adverse drug reaction is a "response to a drug which is noxious and unintended and which occurs at doses normally used …  for prophylaxis, diagnosis or therapy of disease …." NLM describes various ADR events and effects:
Adverse events occurring when "desired therapeutic effects can have additional negative consequences," i.e., blood pressure drugs causing dizziness if blood pressure drops too low, necessitating a "narrow therapeutic window" for appropriate dosing. 
Adverse effects due to a target that "serves multiple purposes in different tissues of the body," such as chemotherapeutics that kill all fast-growing cells including, for instance, "precursors to immune cells," thereby suppressing the immune system. "Side effects due to the therapeutic drug target's presence in multiple cell and tissue types … lead to attempts to develop better-targeted therapeutic agents that more specifically target the desired pathway or site of disease.
When a drug binds to unintended targets, this refers to off-targets and can produce ADRs and side effects. Off-target effects "are frequently not known or discovered until after observing an adverse event or side effect … in other cases, the specific target responsible for a side effect is not clear." 
Silo's partnership with UMB focuses on peptides used for investigating and treating the arthritogenic process or joint disease. Current treatment for arthritis has side effects that include nausea, vomiting, diarrhea, tinnitus, hair loss, seizures, fever, congestion, unusual lumps or masses and more. OTC arthritis therapeutics, such as common NSAIDs, can produce stomach ulcers, dizziness and indigestion and can have unpredictable results with other medications. Silo's novel inventions could greatly limit or eliminate these problems. 
Silo and UMB are also investigating central nervous system ("CNS") homing peptides to deliver targeted payloads of psilocybin for treating Multiple Sclerosis ("MS") and other neuroinflammatory diseases. These peptides are designed to address numerous challenges, as they are expected to be pathology-specific (damaged, inflamed tissue only), are tissue specific ("CNS"), and can be used as an imaging tool for inflammation of the spinal cord. 
Silo CEO Eric Weisblum said, "The ability to deliver conventional and novel therapeutic compounds directly to targeted areas of the body with homing-peptide technology could be significant by increasing the efficacy of the treatment while reducing the amount of medicine needed. There is a tremendous need for creative and unique therapeutics for patients suffering from debilitating diseases … "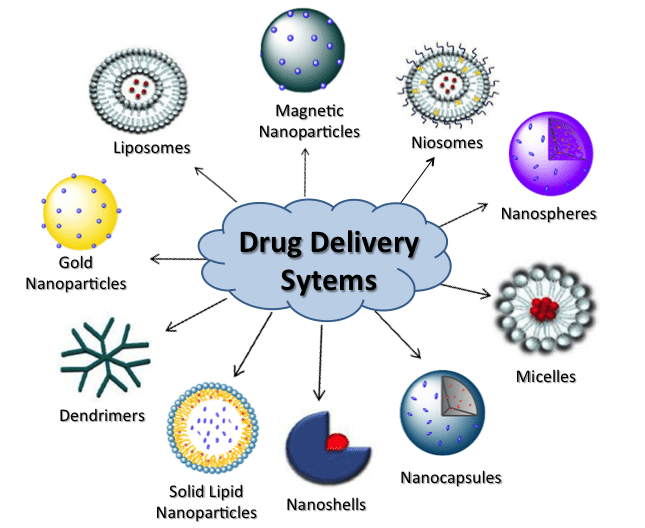 Drug delivery systems for the diagnosis and/or therapy of various diseases – Current Neuropharmacology, 2016, Vol. 14, No. 4
For Silo Pharma's most recent news, click here.
Silo Pharma
560 Sylvan Avenue, Suite 3160
Englewood Cliffs, NJ 07632
For more information, visit the company's website at www.SiloPharma.com.
NOTE TO INVESTORS: The latest news and updates relating to SILO are available in the company's newsroom at https://ibn.fm/SILO
About PsychedelicNewsWire
PsychedelicNewsWire (PNW) is a specialized content distribution company that (1) aggregates and distributes news and information on the latest developments in all aspects and advances of psychedelics and their use, (2) creates PsychedelicNewsBreaks designed to quickly update investors on important industry news, (3) leverages a team of expert editors to enhance press releases for maximum impact, (4) assists companies with the management and optimization of social media across a range of platforms, and (5) delivers unparalleled corporate communication solutions. PNW stays abreast of the latest information and has established a reputation as the go to source for coverage of psychedelics, therapeutics and emerging market opportunities. Our team of seasoned journalists has a proven track record of helping both public and private companies gain traction with a wide audience of investors, consumers, media outlets and the general public by leveraging our expansive dissemination network of more than 5,000 key syndication outlets. PNW is committed to delivering improved visibility and brand recognition to companies operating in the emerging markets of psychedelics.
To receive instant SMS alerts, text "Groovy" to 888-902-4192 (U.S. Mobile Phones Only)
For more information please visit https://www.psychedelicnewswire.com
Please see full terms of use and disclaimers on the PsychedelicNewsWire website applicable to all content provided by PNW, wherever published or re-published: https://www.psychedelicnewswire.com/Disclaimer
Do you have questions or are you interested in working with PNW? Ask our Editor
PsychedelicNewsWire (PNW)
San Francisco, California
www.psychedelicnewswire.com
415.949.5050 Office
Editor@PsychedelicWire.com
PsychedelicNewsWire is part of the InvestorBrandNetwork.